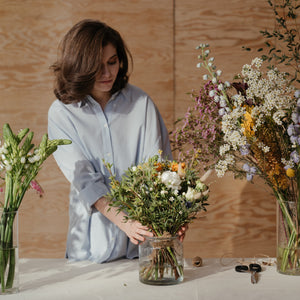 Unsure what to get? Let us take over! Using fresh flowers we will prepare an elegant handmade arrangement just for you. How's that for the royal treatment?
The arrangement will be custom made in a glass container and include a ribbon with decorative wrapping.
How will I know if I like it?
- Our expert florists will prepare a unique arrangement using corresponding flowers and color choices based on the chosen occasion. 
The difference in size is based on the amount of flowers used.